Holiday Marketing Editorial Calendar
---
Having a marketing calendar is critical to achieving a successful holiday marketing campaign. Before you launch your marketing campaign make sure you have a calendar that outlines all marketing actions, so you do not waste any time and ensure nothing is missed.
However, creating a holiday calendar can be tough and creating an effective layout can seem impossible. Especially, when you also have other things you need to do.


This Free Holiday Calendar will: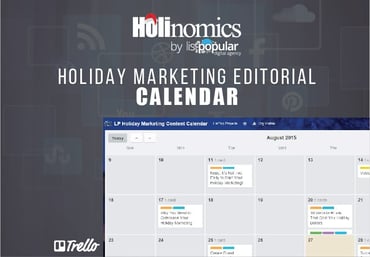 Help guide you through your holiday marketing campaign
Ensure your holiday marketing campaign is flawlessly executed
Keep your marketing efforts organized
Help you understand and use your holiday calendar layout
Grab your free copy now and start building your Holiday Editorial Calendar!