Free eBook!
Download The Inbound Marketing Checklist
---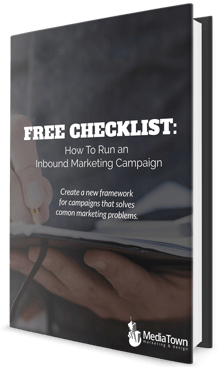 Years ago, running a marketing campaign meant developing creative, writing a check, and crossing your fingers that results would follow. Now however, after years of practicing "interuptive", anoying advertising, we finally understand that this does not work. We uderstand that users are already bombarded with images, sounds and video that try to sell them something. To cut through the noise, you need a framework and a gameplan proven to work. You need Inbound Marketing.
With this FREE checklist, you will receive a new framework for campaigns.
You will learn how to develop an inbound marketing campaign that:
Starts with the customer in mind

Uses integrated tools to connect everything

Works in any situation
Download this free checklist, and start building inbound marketing campaigns that work!