Free eBook!
5 Marketing Metrics That Every Marketer Must Know & Measure.
---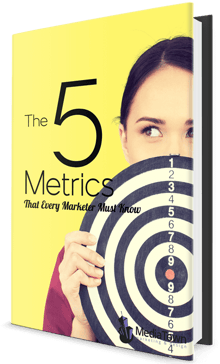 As marketers, we work tirelessly to move the needle on an endless amount of metrics & reports. However, we also know that measuring means improvement.
If (like most of us) you're wondering which metrics are essential to track in order to measure the effectiveness of a marketing campaign, this FREE ebook is for you.
In this cheat sheet, you'll find:
5 marketing metrics that will prove the value of your marketing efforts
Formulas and examples to help you calculate your own metrics
Explanations and scenarios of why these metrics are important and how to interpret them
Download this cheat sheet to showcase the true value of your marketing efforts.